Never Too Early: STEM Education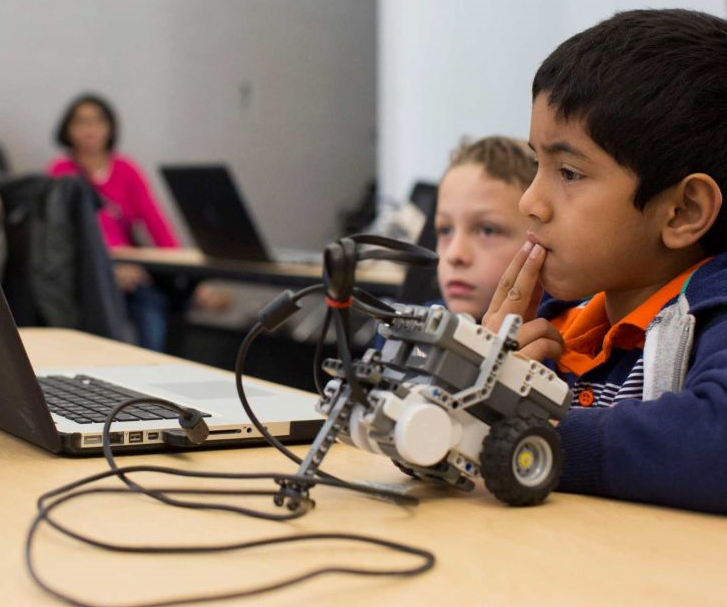 Contributed by Austin Portinause, STEMULATE intern at San Diego STEM Ecosystem
"The question is not whether we can afford to invest in every child; it is whether we can afford not to."  -Marian Wright Edelman
Beginning to introduce your child to the world around them at a very early age is not only integral, it is urgent. Your child has an innate curiosity about the world; they are making millions of connections through their everyday experiences. With the ever-changing state of innovation that our country experiences, investing in your child's early education is becoming more and more important. Not only that, but the future of our job market will also prove that every job is a technology job.  The prevalence of technology in our economy is only going to increase and diversify. The US Bureau of Labor Statistics estimates that between 2017 and 2029, the number of STEM jobs will grow at least 8% - outpacing non-STEM jobs. For your child, it is never too early to begin making connections through their world through the lens of STEM. 
You might ask: Why is early STEM education important to my child's development? What if they don't want to be a Mathematician or Engineer? The purpose of early STEM education is important for a number of reasons, the future job market notwithstanding. Having your child interact with STEM concepts such as mathematics and engineering at an early age inspires new and creative ways of thinking. According to research done by the Community for Advancing Discovery Research in Education (CADRE) the benefits of learning STEM are incredible. Interacting with these concepts inherently makes a student develop very strong problem-solving skills. It promotes social-emotional development, development of STEM-related habits of mind, helps later learning in all subjects and benefits students from all backgrounds. So, regardless if your child decides to pursue a STEM career in their future, with these connections, they are set up in the best possible way to interact with issues they may face in their life journey.
Connecting children with the resources they need to be successful in life is an inherent challenge of parenting. Children are innately curious and introducing them to STEM concepts will only reinforce their curiosity about the world around them. Tap into that. Encourage your children to ask questions and talk about their observations even if they are not "right" about them; it's okay to be wrong. Your child's education is critical to being successful in the global marketplace and an education through STEM methods will only set your child up for the best possible outcomes.
So, now that you have heard a little bit about STEM education, you might be wondering: Are there any opportunities to involve my child now, here in San Diego? Yes! There are many wonderful organizations that are dedicated to serving children of all ages. San Diego STEM Ecosystem is dedicated to connecting you with these opportunities. One of our partners is the San Diego Children's Discovery Museum (serving ages 0-10), who focuses on interactive elements of learning in experimentation, exploration, imagination and discovery. Another one of our partners, Brain Balance of San Diego (serving ages 4-24), is dedicated to helping your child reach their goals in spite of social, behavioral or academic challenges. You could also swing by the Fleet Science Center in Balboa Park and have an opportunity to engage with your child in interactive science demonstrations! Please visit sdstemecosystem.com/early-childhood to learn more about our hundreds of partners and their opportunities.
Citation:
Sarama, J., Clements, D., Nielsen, N., Blanton, M., Romance, N., Hoover, M., Staudt, C., Baroody, A., McWayne, C., and McCulloch, C., (2018). Considerations for STEM education from PreK through grade 3. Waltham, MA: Education Development Center, Inc. Retrieved from http://cadrek12.org/resources/considerationsstem-education-prek-through-grade-3 
https://www.idtech.com/blog/stem-education-statistics
https://www.bls.gov/opub/btn/volume-10/why-computer-occupations-are-behind-strong-stem-employment-growth.htm