Partner Spotlight: The League of Amazing Programmers
Post Category
Partner Engagement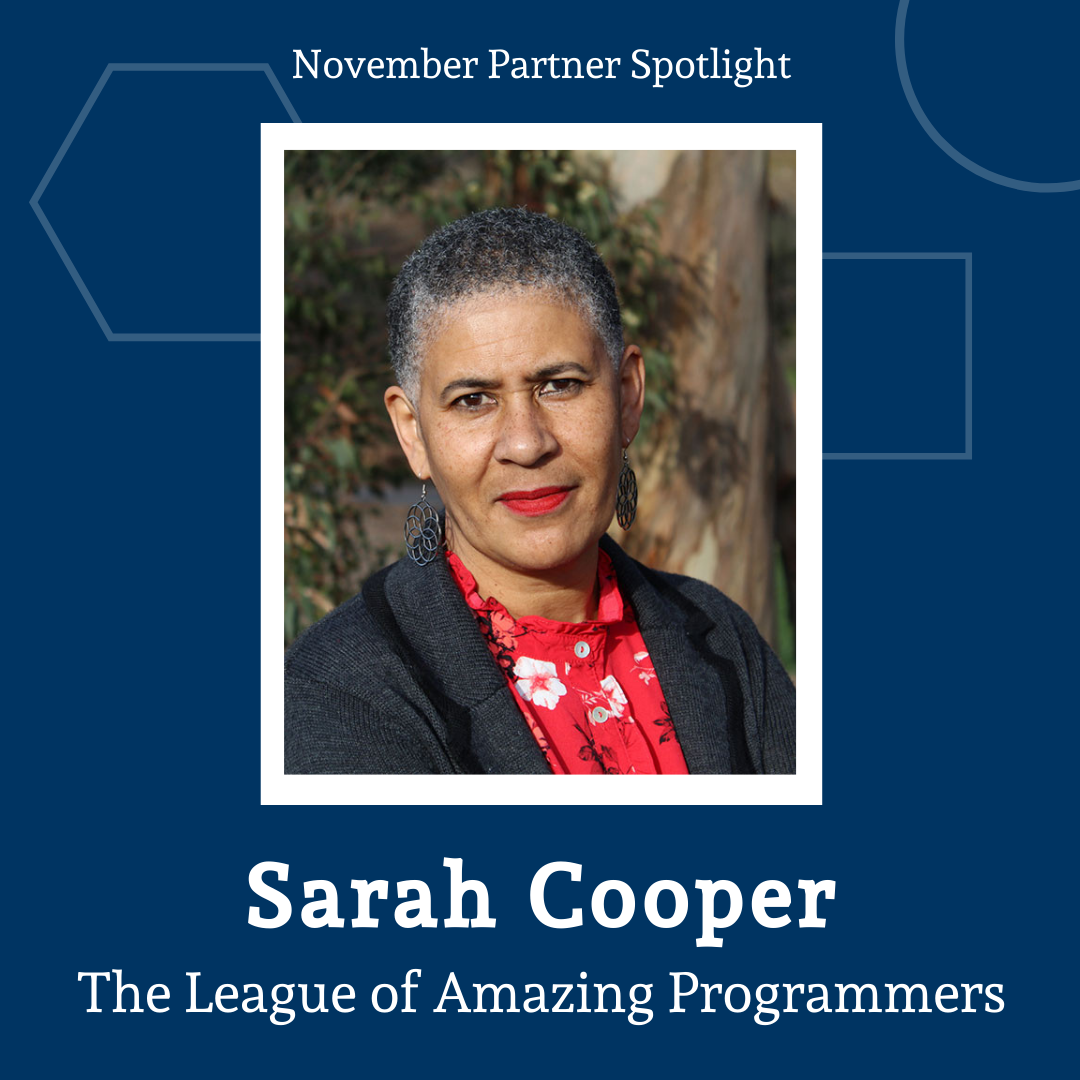 Meet our November Partner Spotlight: Sarah Tuakli Cooper, Executive Director of The League of Amazing Programmers. 
Share about yourself, your organization, and your role in the San Diego STEM Ecosystem.
I am Sarah Tuakli Cooper, the Executive Director of The League of Amazing Programmers. The League is a local nonprofit teaching mastery-based programming to grades 5-12 all the way up to industry certification. We are designated a Preferred Provider of software talent by the San Diego Regional EDC, and we provide weekly classes across 12 San Diego sites. My own commitment to serving diverse communities, global perspective, and technical education expertise stems from 20 years of teaching music composition with computers in my previous life in the UK. Since moving to America in 2008, I have become very involved in the nonprofit space and in the STEM Ecosystem in particular.
How did you first get involved with the Ecosystem?
My organization works with various community partners and schools to provide programming tuition to students with little to no access to STEM programming. Once you start to work cooperatively with others in San Diego it quickly becomes apparent that there is this whole collaborative effort going on underpinned by organizations and institutions but peopled by other individuals, like me. It's hard to not get involved.
How is your job related to STEM? What is your favorite part about your job?
My job is 100% STEM because we spend all day every day introducing students to tools they will be using to build our future. My favorite part of that is empowering students to see how the world works, to see the possibilities in everything and find solutions to even the smallest problems.
What makes STEM so influential or important in the San Diego Community?
San Diego is a very important hub, globally, for new developments and tech that impact significant areas of daily life and there are so many professionals here wanting to give back and ensure that the future workforce includes our homegrown San Diego population. That will be fantastic because we represent a really wide cross-section of America here.
What about the San Diego STEM Ecosystem's mission resonates with you?
That is easy: Inclusiveness. I cannot stress enough how STEM has the potential to create a better world, but it will only deliver what we ask of it. I love how working together and lifting up each other's work is baked into the work of the STEM Ecosystem.
If you would like to learn more about The League of Amazing Programmers, check out their partner page.